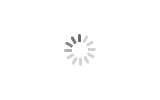 Activated Alumina For Water Treatment
Advantages
① High Crushing Strength
② High Adsorption Capacity
③ Low Bulk density
④ Low Attrition Loss
⑤ Dust Free Operation
ACTIVATED ALUMINA—Defluorination Agent (A-AS-DF)
Activated alumina defluorinated just as the anion exchange resin, but the selectivity is much strong. The defluorination effect of the actived alumina is good. The capacity is stable, the absorbed fluorine is 6400g/cm3. It has high strength, low abrasion, no soften in water, no expansion, no powdery, no crack. It can widely used in the deep drying of cracked gas, ethylene and propylene, hydrogen-generation, air separation, instrument air drying and fluorine treatment for H2O2, also in the absorbing pollution material, such as H2S, SO2, HF and paraffin in the water gas, especially in the drinking water defluorination.
| | | |
| --- | --- | --- |
| Product | Adsorbent | Size |
| A-AS-DF | Activated Alumina | 14 x 28 (Tyler Mesh) |
| A-AS-DF | Activated Alumina | 28 x 48 (Tyler Mesh) |
Activated alumina water treatment is widely accepted as the best and most cost effective adsorbent for the removal of arsenic and fluoride from drinking water. Wel is pleased to offer A-AS-DF for this purpose. It is specially formulated with a high surface area and high crush strength, making it ideal for the removal of both arsenic and fluoride from drinking water. We supplies some of the most reliable and competitively priced activated alumina for your water purification applications.
Technical Property of Activated Alumina
Type
Item
A-AS-04

Absorbent
A-AS-DF

Defluoridizer

A-AS-MS

Absorbent for H2O­2
A-AS-AC

Antichlor

A-AS-C

Catalyst carrier

A-AS-A

Absorbent in air separation

Appearance

White ball

Main crystal phase

χ-ρ

χ-ρ

γ

χ-ρ

γ

χ-ρ




Chemical composition %

Al2O3

≥93

≥93

≥92

≥90

≥93

≥90

Na2O

≤0.3

≤0.3

≤0.5




0.15-0.3

≤0.3

I.L

6-8

6-8

≤8

≤

≤5

6-8

Bulk density,g/ml

0.68-0.72

0.70-0.75

0.65-0.75

0.68-0.78

0.70-0.80

0.68-0.72

Surface area,m2/g

≥280

≥280

200-260

≥300

≥200

≥300

Pore volume,ml/g

0.3-0.45

0.3-0.42

0.4-0.46

0.3-0.5

0.4

0.3-0.5

Static absorption,%

Water
20

Fluorin 0.12

Water
50
Chlorine
10-20
Water
50-70
Water
20

Activity,%

-

-

56-62

-

-

-

Loss on abrasion,%

≤1.0

≤1.0

≤1.0

≤0.7

≤0.4

≤0.8

Crushing strength, N/grain

Φ1-2

≥40

≥40

-

≥40

-

-

Φ2-3

≥60

≥60

-

-

-

-

Φ3-5

≥100

-

≥100

≥82

≥100

≥100

Φ4-6

≥120

-

≥130

≥120

≥120

≥110


Φ5-7

≥120

≥150

≥150

≥150

≥160

≥150

Φ6-8

≥200

≥200

≥200

≥200

≥220

≥200

The products in other types or sizes can also be manufactured if to the user's request.

Application

A-AS-04 activated alumina is manufactured from aluminium hydroxide by dehydroxylating it in a way that produces a highly porous material;

A-AS-DF activated alumina is also widely used to remove fluoride from drinking water. Basically, the more alumina in the filter, the less fluoride will be in the final, filtered water.

A-AS-MS is for absorbent H2O2

A-AS-AC is for chlorine absorbent

A-AS-C in hydrogen peroxide production, as a selective adsorbent for many chemicals including,in removal from gas streams .

A-AS-A activated alumina is used as a charge material in foreline traps to prevent generated by from backstreaming into the system

Industry standard HG/T39272007 Activated Alumina is issued by Zhengzhou Mahaco Industrial Co,Ltd