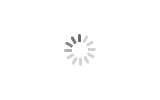 【Caustic soda Pearl 99%】

Properties: NaOH
Molecular Weight: 40
CAS No.: 1310-73-3
UN No.: 1823, Dangerous

Caustic soda Pearl 99%
Items
Specification
Purity (% ≥ )
Specification
Sodium Carbonate (% ≤)
0.8
Sodium Chloride (% ≤ )
0.08
Iron Content (% ≤ )
0.004
Particle Size
0.3-1.0 mm
0.8-2.0 mm
1.5-3.0 mm

【Caustic Soda Pearl Application】
Caustic Soda Pearl 99%min Used as a raw material in the manufacturing of soaps, detergents, textiles and paper.
Also, in water softening and treatment, drilling mud in oil field, refining petroleum products, in sanitation, hygiene products. In food and drug industry, it is used as acidity regulator, alkali, impregnant's pigment.

【Caustic Soda Pearl Packing】
Caustic Soda Pearl 99%min 25kgs plastic woven bags lined with polythene bags,inside with plastic coating bags.1000kg big bags as buyer required.