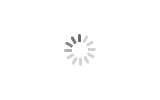 High Pure Trichloroisocyanuric Acid TCCA 90%
1. Purity: 90%min
2. Granular form and Powder form
3. Good quality
Chemical and Physical Properties:
Product Name : Trichloroisocyanuric acid(TCCA)
Active chlorine content:90%min
Moisture:0.5% max
PH of aqueous solution :2.7-3.3
Powder: fine powder.
Grain size:8-30 mesh,20-60mesh.
Flake:20g/tablet,200g/tablet.
Applications:
a. Trichloroisocyanuric Acid TCCA 90% can be used in water treatment, swimming pool water treatment, drink water treatment and algae removing of industrial circulating water.
b. Trichloroisocyanuric Acid TCCA 90% can be used in dishware disinfection, preventative disinfection of houses, hotels and public places, hygiene and diseal control in hospitals, and environment disinfection in fish, silkworm, livestock and poultry feeding places.
c. Moreover, Trichloroisocyanuric Acid TCCA 90% can also be used in textile cleansing and bleaching, wool shrink resistance, paper insect resistance, and rubber chlorination, etc.
Packing:
Plastic drum: 25kg/drum 50kg/drum
Plastic woven bag: 25kg/bag 1000kg/bag
Carton drum: 50kg/drum (or packed in accord with client's requirements)
Storage &transportation:
a. Keep in airy dry place, dumpproof ,waterproof,rain protection,fire protection.
b. Prevent damage in teansportation.
c. Keep it without touching of children.
Trichloroisocyanuric Acid TCCA 90%